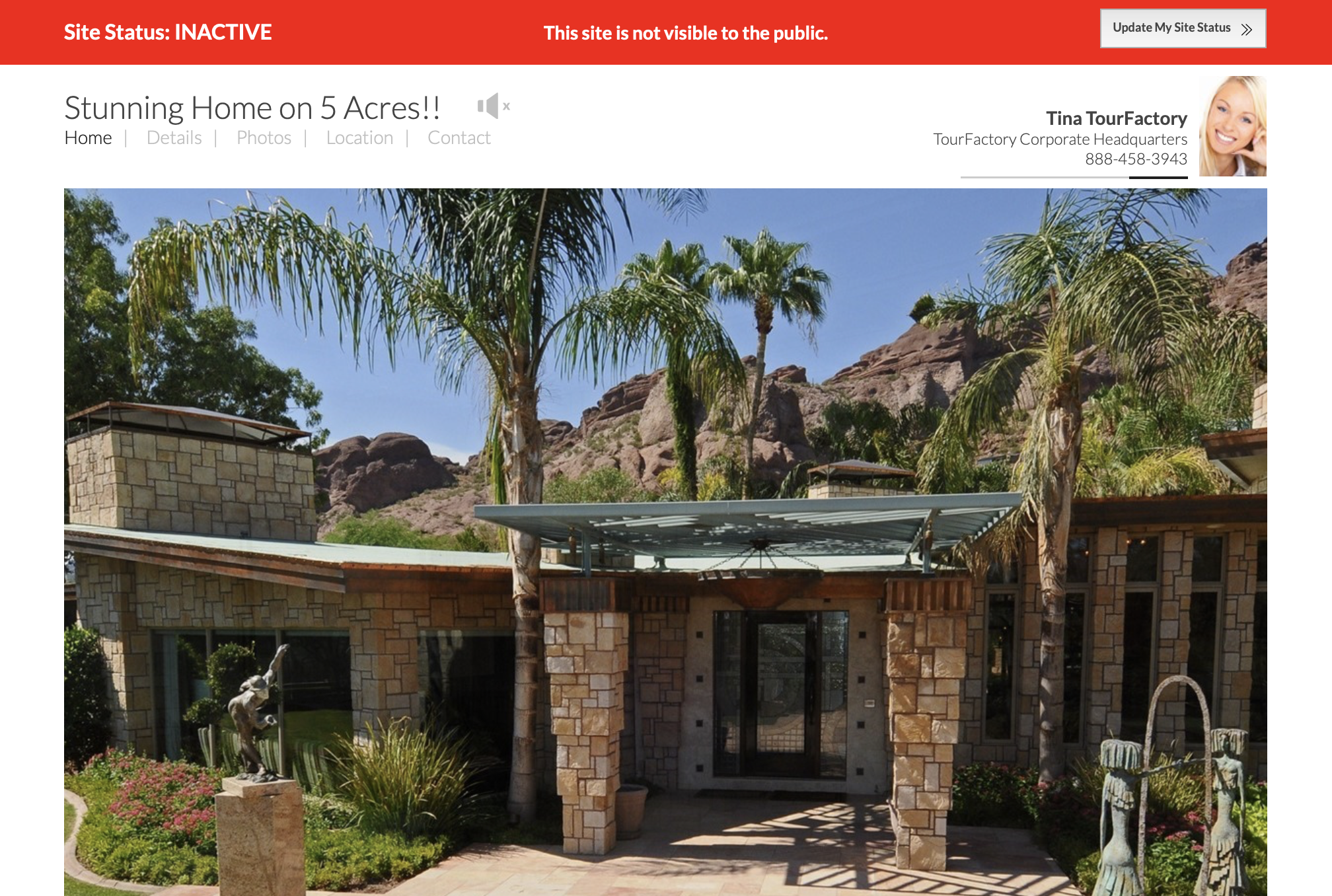 Don't be alarmed if you see this red "inactive" banner across your property website. This simply means that your website is not active yet. When your property website status is inactive, it is not visible to the public and can only be viewed from within your own account.
If your property website looks good and you're ready for it to be active, click the "Update My Site Status" button on the right side of the red banner and you will be taken to the Listing Status page of your listing. On this page you can mark the listing as active. Once the listing is active, feel free to share your branded link with whoever you want. Click here if you need help locating the branded link for your property website. As long as the listing status is set to active, they will be able to see your property website.
If you don't see the option to mark your listing as active and instead see purchase options, that means you haven't purchased the PowerHouse Package yet. You can activate your listing one of the following ways:
Pay individually on a listing by listing basis:
Pay on a monthly basis for an unlimited number of listings:
Frequently Asked Questions
Q: How do I change the status of my listing to active, pending, or sold?
A: Step by step instructions for changing your listing status can be found by clicking here.
For additional assistance, contact us at 888-458-3943 coaching@tourfactory.com