Upload your 360 spherical photos into your PowerHouse Package™ at no additional cost! Experience the listing as if you're actually there - 360 Spherical Images allow you to view the room from every angle!
Note: Only the Flex theme currently supports 360 spherical images that you can interact with. When viewing a property website set to the Flex theme, you will see a "360" badge on an image that can be interacted with. Click here to see an example of a property website with 360 Spherical Images!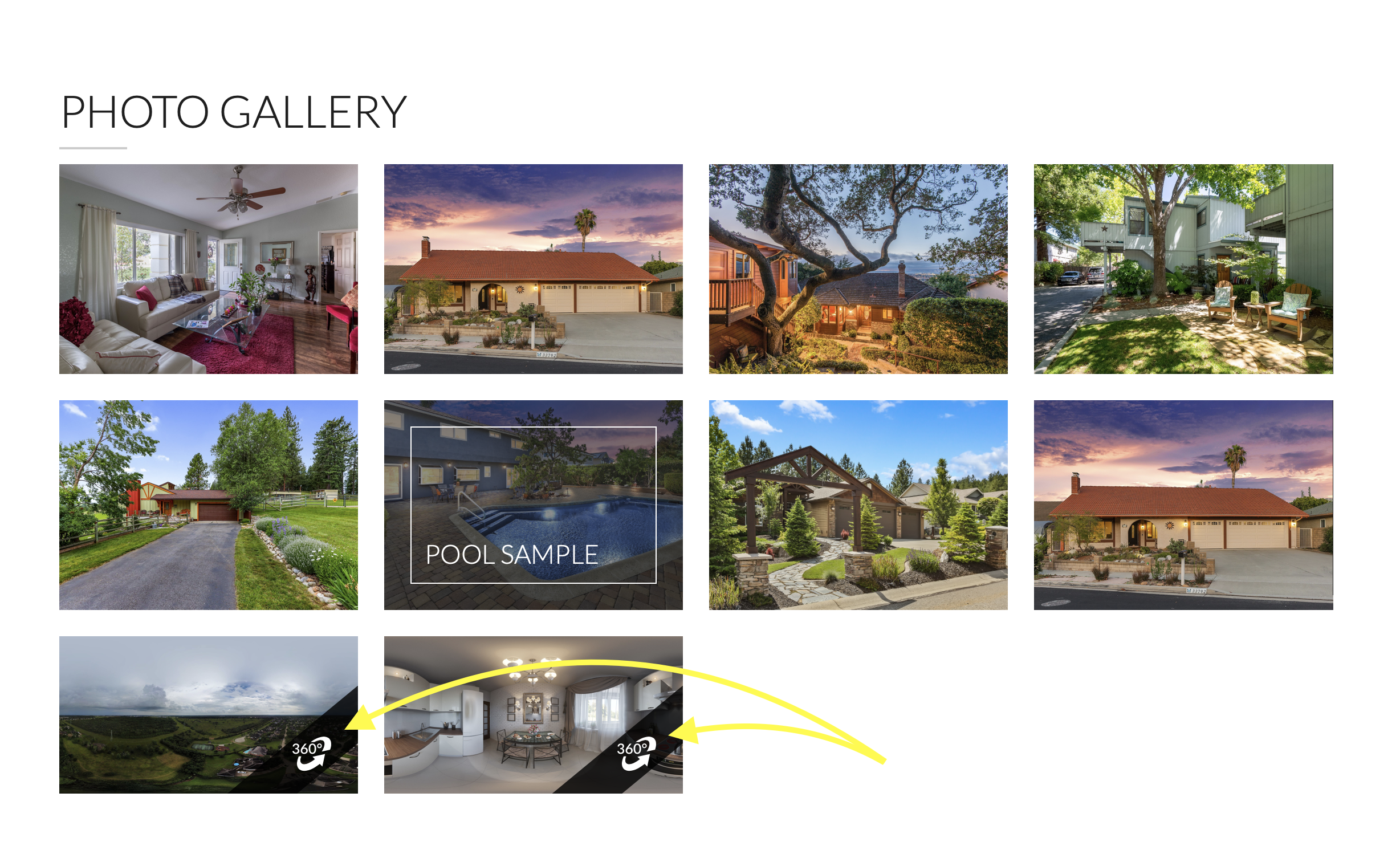 Login to TourFactory.com
Once you have logged in you will be on your Dashboard. Click on the listing that you want to add a 360 spherical photo to.
Click on the Photos tab on the left side of the page.

Click the red "Upload Media" button.

Click the blue "Add Files..." button

Choose the image from your computer.
Make sure to check the "360 Spherical Photo?" checkbox on the left side of the photo uploader.
Click the green "Start Upload" button to upload the image.

Your 360 spherical images will now display on your property website.
For additional assistance, contact us at 888-458-3943 | coaching@tourfactory.com