Go to the Summary Tab of your property. Need help getting to the Summary tab?

Click here for detailed instructions.
On the left hand side, click the grey tab labeled "Photos."

Click "Quick Rename" above the photo gallery. This will trigger the photo title fields to turn editable.

You may now click into any of the photo title fields to rename them.

Pressing the "Tab" key on your keyboard will automatically save the photo title and move to the next title field. Continue typing titles and pressing the "Tab" key on your keyboard to move through the photos until you're finished.

When you're finished editing the photo titles, click the red "All Done" button to finalize the changes.

Note: When typing photo titles, auto-fill suggestions will pop up on screen as you type.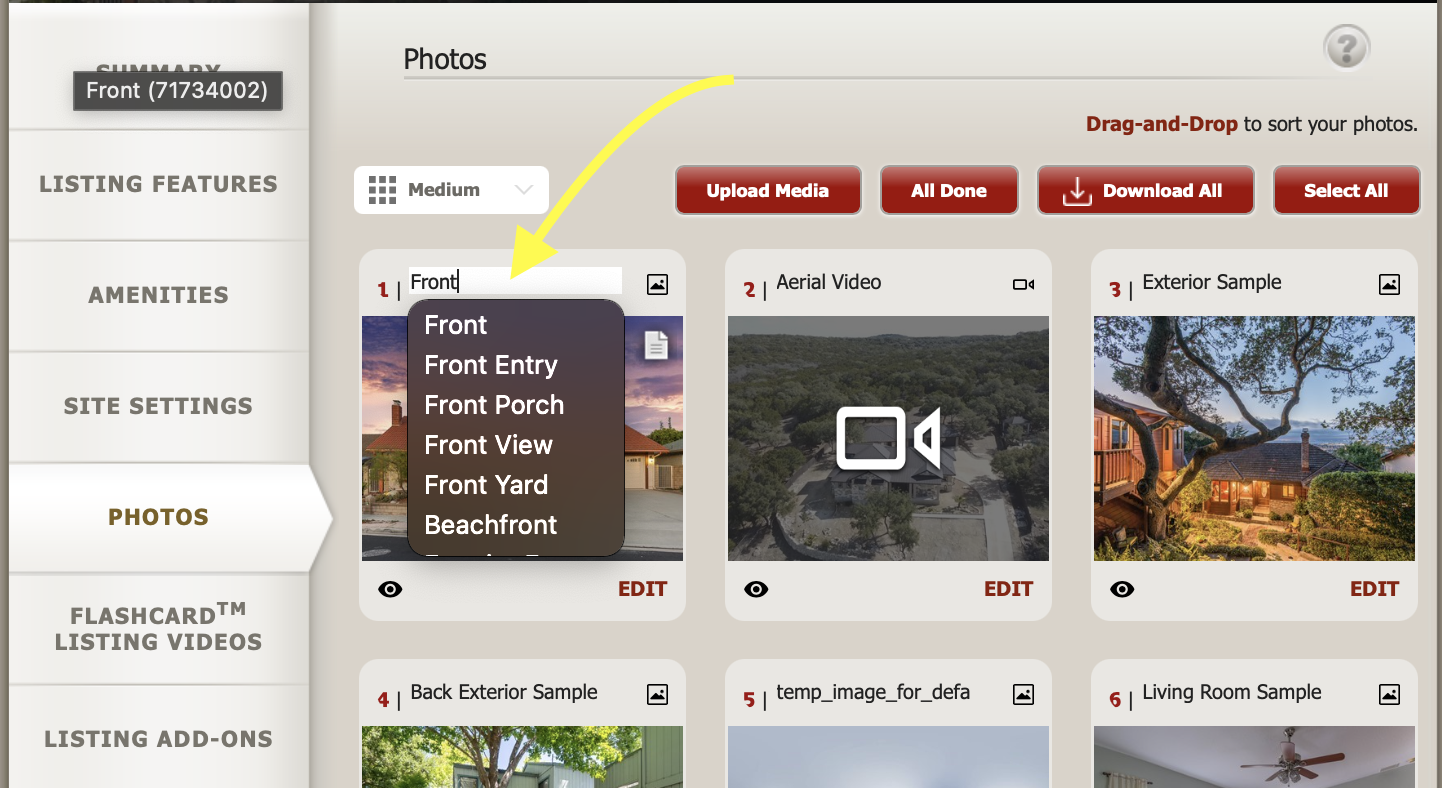 For additional assistance, contact us at 888-458-3943 coaching@tourfactory.com