Go to the Summary Tab of your property. Need help getting to the Summary tab?

Click here for detailed instructions.
On the left hand side, click the grey tab labeled "Photos."

Click "Edit" on the image that needs rotating.
Note: Double clicking the image will also bring up the image editing tools.


Enter a title in the "Title" field. If you only needed to edit one title, click "Save Changes" when you're finished.

Note: When typing photo titles, auto-fill suggestions will pop up on screen as you type.

If you need to edit the titles on various different photos, click the next/previous arrows.

Frequently Asked Questions
Q: How do I quickly edit photo titles without doing it one by one?
A: Follow these steps for editing photo scene names more quickly.
Q: Is there a character limit to photo titles?
A: There is currently a limit of 32 characters when entering photo titles. The "Title" box will turn red when this limit has been exceeded.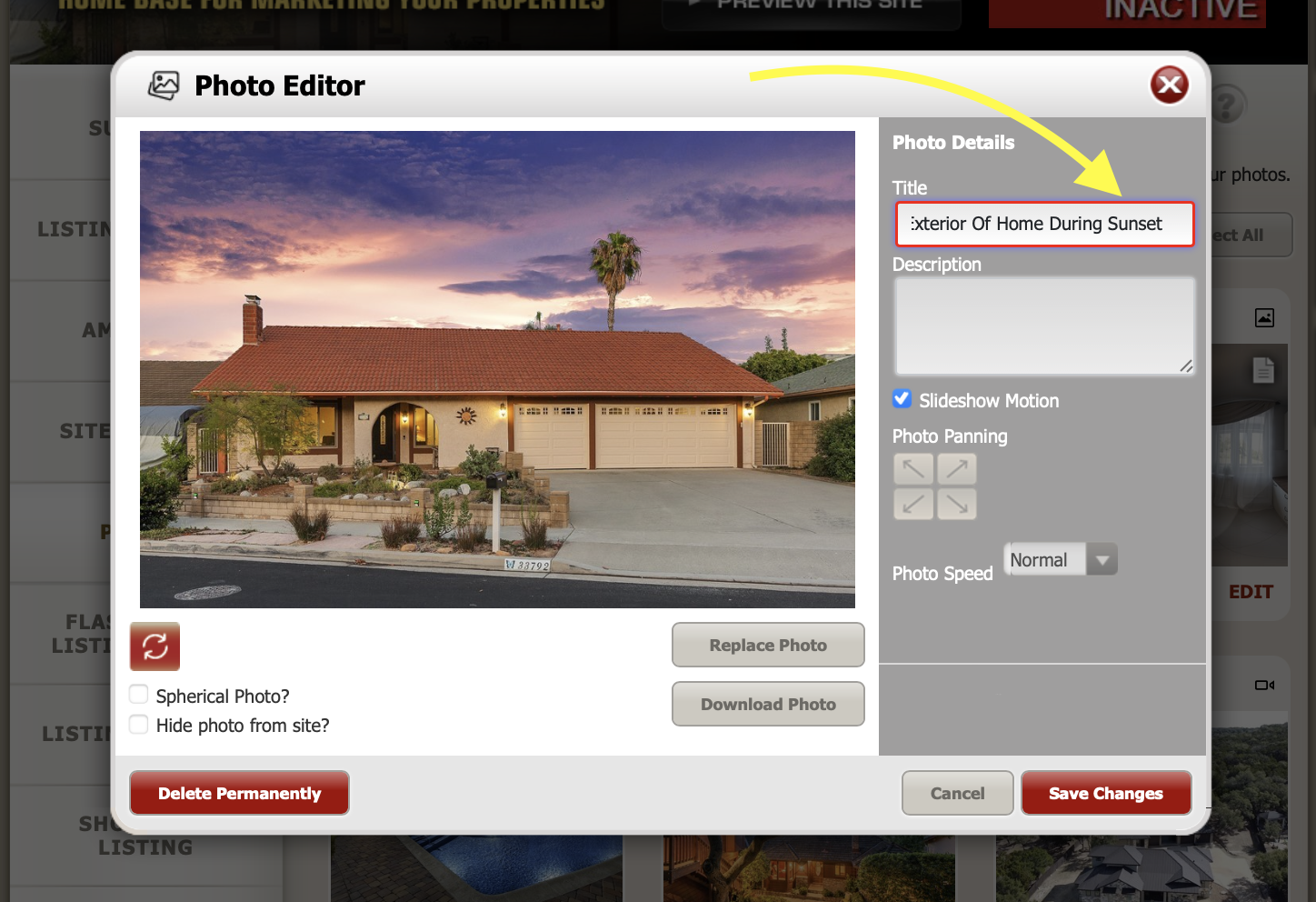 For additional assistance, contact us at 888-458-3943 coaching@tourfactory.com